PROFESSIONAL PEST SERVICE WORKING FOR YOU.
Tucson Pest Control is your neighborhood pest control service.with State Certified professionals to help you with anything from scorpions to spiders, birds to rodents. We do it all from residential to commercial. Our mission is to provide high QUALITY, long LASTING pest control to all our valued customers. WE want to be the TOP pest control service you think of when our desert bugs become an issue for you. Give us a call for a free analysis of your home or business. 520-775-1845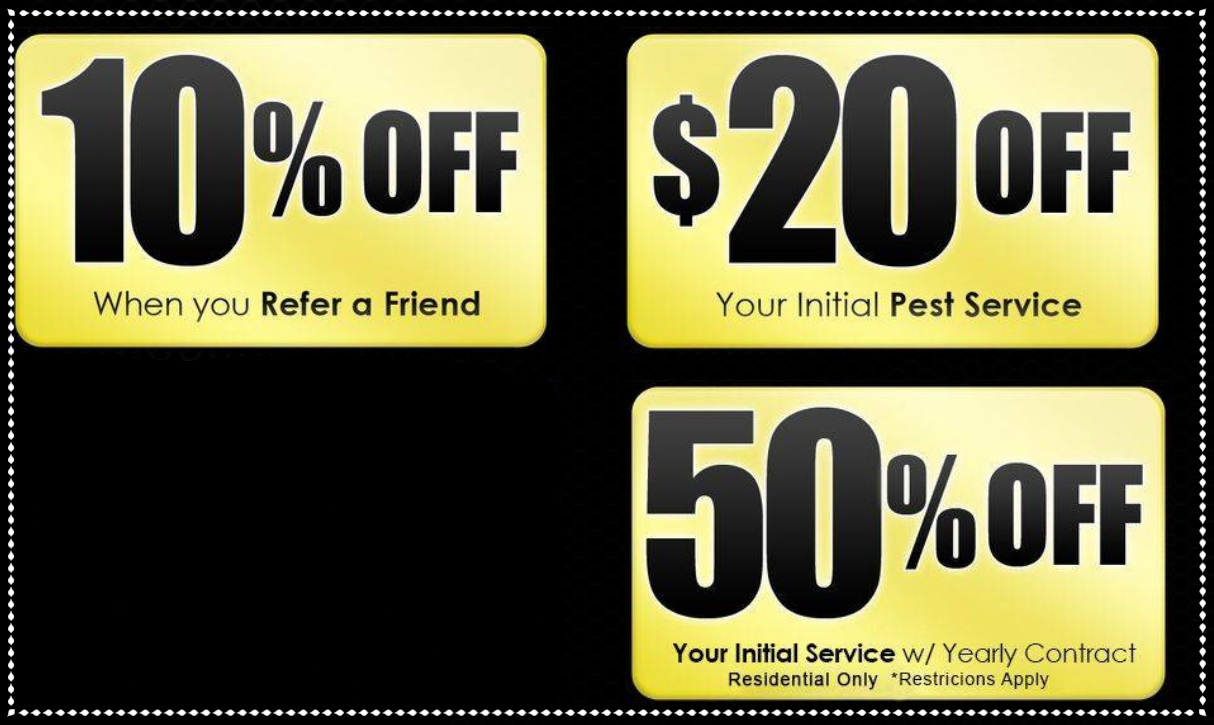 Print these out and redeem with a Tucson Pest Control Representative
*Tucson Pest Control offers discounts to our men and women in the armed forces, Police and Fireman for all our services as our way of saying THANK YOU for your service and protection!
Contact
☎ CONTACT
contact@mytucsonpestcontrol.com
(520) 775-1845
Pest Control
We offer a variety of services for pest control that cater to our customers need.
Roaches
Roaches very in different shape, size, color, and environments. Call us to get a FREE inspection to determine what roaches you might have.
Rodents
Tucson is known to have many different rodents that populate our desert environment. Tucson Pest Control has the solutions for you.
 
BEES
Bees can be very dangerous to our children and pets. If you see a hive call the Professionals at Tucson Pest Control.
Residential
There is no house shape size or build that we do not service. We can provide customized service for your unique home.
Commercial
Offices, apartments, restaurants, schools and more what ever your place of business is, we can help.
Schedule an Appointment.
Use the form below to contact us about a free Estimate. To help us best service your inquiry, we recommend that you describe the issue you're having. You may also email or call us to make an appointment.